I have a client who asked me, "so how do you ever get to the perfect website, I mean as a web designer, you can't, right?"…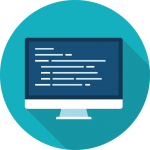 We are PEREGRINEDigital, an Albuquerque Web Design and Marketing firm. We specialize in marketing from the web perspective. Your website is the foundation to your interactions with your customer. Our design strategies help you funnel and segment traffic into manageable information through analytics. If you are looking to increase sales, visibility, customer appreciation and information, your website is where to start. All other marketing and advertising strategies follow. One of the worst mistakes a broadcast advertiser can make is to not understand their online strategy and how they show up in the search spectrum. Are you advertising only to deliver your leads to the competition?
Web Design
What is the most important thing to your customer? What are the three most important sales funnels to your business? What the best way to reach you? Does your website know that? It's probably time to evaluate who is using your website and if you are losing good prospects by not giving them what they  are looking for. What if they are using a cell?
See Some of Our Web Design Work >>
Mobile website design is not a thing for the future. It is here and now. Mobile page views are beginning to outpace desktop pageviews. Is your website M-ready?
Social
The Social Web is where your customers are spending their time online. Utilize the latest strategies in attracting visitors and fans to your professionally developed social pages. Improve your search rankings by delivering better social signals.
More About Our Social Media Services >>
Email continues to be at the center of the digital universe. High quality email messaging to your customer base can help build brand loyalty and foster engagement.
Search
Peregrine SEO and SEM
If you are still spending your ad dollars on printed directories, you need to consider the benefits of optimizing your website for search instead. Search Engine Marketing and now Social Environment Marketing are paid advertising campaigns usually framed in a cost per action model.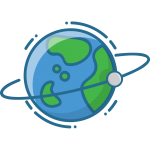 now, and on the 1st of each month and a

$

150.00 sign-up fee

$

850.00 now, and

$

850.00

on the 1st of each month