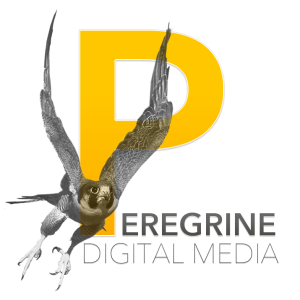 Serving: Albuquerque, New Mexico
Telephone: +505-296-0419
---
It can be difficult to find the right businesses to do business with. Angie's list can only do so much and do you really want to pay for it every year? We know that finding good businesses to work with can be a challenge, so Peregrine Digital Media, Albuquerque's best website and digital media producers has put together a list of businesses we know you can trust. We give everyone on this list an A+ rating.


A
Academy Plumbing
Academy Plumbing has been servicing Albuquerque Plumber needs since 1971. Plumbing, Heating, HVAC, Air Conditioning and Electrical – we have you covered in the greater Albuquerque area. If you are "looking for a plumber near me" look no further than Academy Plumbing. Your plumbing and mechanical repair and installation experts. You've seen us on Ask a Pro, and we are here to get your plumbing questions answered.
C
CAD 500 Parts
Want to make your old Cadillac super fast? CAD 500 Parts is your one stop shop for parts, custom machining and engines for your Cadillac 500 / 472 / 425. The leading experts in the United States and the only ones manufacturing official "Boogie Man" parts, your Cadillac Performance can be trusted from the people who built the world's fastest gasoline powered engine.
CAS Enterprises
Albuquerque roofing company, CAS Enterprises, has been installing lifetime roofing products for more than 30 years. If you want to make this the last roof that you have to buy, visit their website. BAC's motto is "Show Me the Warranty"! IB Roof System.
Christian's Automotive and Hybrid Service
At Christian's Automotive and Hybrid your auto repair and hybrid maintenance are in good hands. 30 + years of automotive expertise in Albuquerque's North Valley and ASE certified auto technicians means auto repair your can trust. Christian's expertise in Hybrid and Electric vehicles gives you a great option for maintaining and repairing your hybrid car or electric automobile.
D
Dearholt AutoCare
Conveniently located just south of Alameda on Signal Ave., Dearholt AutoCare has been a trusted name in your neighborhood. Their team of ASE certified mechanics can meet any auto repair need.
Dugger's Road Service
Dugger's Road Service provides complete roadside assistance without the motorclub fees. Dead Car Battery? Flat Tire? Out of gas? Dugger's has emergency roadside service in Phoenix and Tucson and offers rescue roadside services in Albuquerque and Rio Rancho. Their trained technicians are radio dispatched to you, where you need help. In Albuquerque towing services are available for accident recovery, prized vehicle hauling and all tow truck needs.
Dunn Law Offices – Workers Compensation Attorney
Looking for a Workers Compensation Attorney? DunnLaw Offices has been serving New Mexico for more than 30 years with NM work comp expertise. If you have been injured on the job, visit dunnlawnm.com for frequently asked questions about workers compensation.
F
Flash Automotive
Flash Automotive is your Jefferson and Paseo del Norte area automotive repair shop. Engine experts and home of the fastest 500.
J
Jones Mechanical
Your Rio Rancho Plumber and Mechanical Experts – Jones Mechanical is the only plumbing, HVAC contact you need to remember. AC Units, Heaters and water heaters, we install them all. Residential and commercial plumbers in Rio Rancho are hard to find. Jones is the only name you need to search for. Plumber in Rio Rancho? Jones Mechanical.
M
Mobile Screen and Glass
Mobile Screen and Glass have been fixing Albuquerque's glass repair emergencies for two generations. When you have a broken window even your window guy is going to tell you to call Mobile Screen and Glass. If you want new windows for your home, we do that too. Yes. We do that.
TowTruckUniversity.com/motorclub – MotorClub Training
Motorclubtraining.com is an Albuquerque born business that specializes in training tow truck drivers on the best practices in the towing industry. This particular set of courses in aimed at preparing drivers so as to reduce tow truck accidents and property damage while following the best motorclub standards.
N
NAPA AutoCare Centers of New Mexico
Albuquerque Auto Repair Service you can trust and a nationwide warranty to back it up, autocarenm.com is your one source for neighborhood auto mechanics you can trust in Albuquerque and greater New Mexico.
Northside Auto Repair
Need a good Albuquerque mechanic you can trust near the north-side of town. Give Vic a call. He and the auto repair experts of Northside Auto Repair are the only one's you need to call to keep up with the maintenance and repairs of your vehicle.
Nu Aura Medical Spa and Laser Center
From Botox® to Juvederm, microdermabrasion to laser hair removal, Nu Aura Medical Spa and Laser Center is the Albuquerque medical spa of choice for hundreds of men and women who want to improve the way they look without surgery. Your experts for Botox Albuquerque.
R
RCI Private Investigations – Albuquerque Private Investigators | Utah Private Investigators
There are a number of reasons you need to hire a Private Investigators and there are a dozen more reasons why you need to hire the best PI. For Albuquerque Private Investigators or for Utah Private Investigators, RCIPI.com is the only address you need to remember. From person locates to in-depth internal investigations, our low-key professionals know the job and what needs to be done to make something stand up in a court of law. Your Utah private investigation or your New Mexico private investigation starts wth RCI.
Rick Grodner – Probate and Estate Planning Attorney
Oftentimes, the need for the best probate attorney in Albuquerque comes under tragic circumstances. Rick specializes in navigating families through the probate law process before and after the death of a loved one. You have enough on your mind.
T
Tree New Mexico
Planting trees in New Mexico is their sole purpose. Tree New Mexico is a non-profit organization that specializes in coordinating with federal, state and local resources and funding to help plant trees in Albuquerque, NM and beyond.