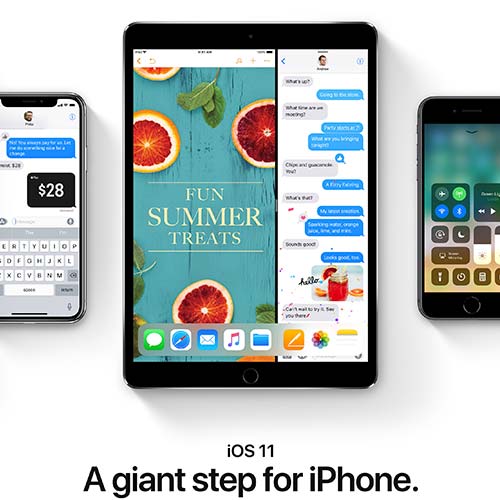 Have you Updated to iOS 11?
September 28, 2017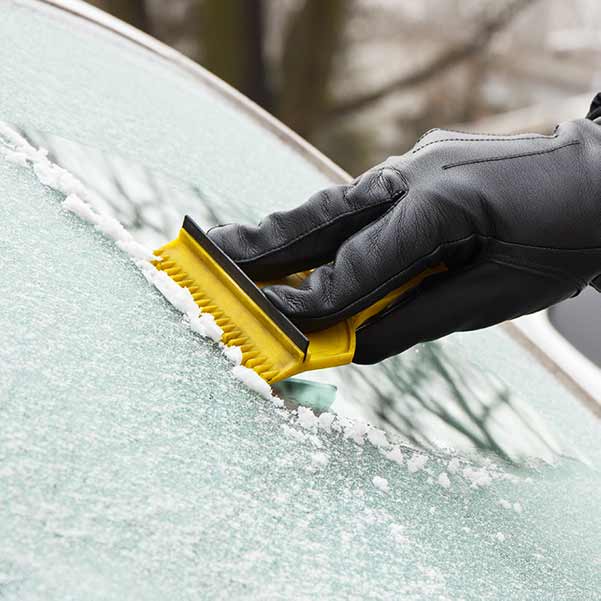 Top 3 Home Winterization Tasks
December 5, 2018
The Internet is not just something to think about this year. You should be using it as your the first step in your marketing. If you aren't paying attention in earnest and allocating budget accordingly, you may already be behind. No situation is perfect. Attrition happens in every business. There is always a competitor with an aggressive sales staff or an upstart that is hungry and calling on you for your business. I've heard every line, and even get the emails myself. And the grass is always greener…
First, it's OK, but move forward with caution. Your Web Guy most certainly holds some, if not all of the keys to your digital kingdom. For a smooth transition, don't piss them off. They can do more collateral damage in 10 minutes than you have probably considered. Security mistakes are most often made close to home or close to work, where our guard is down.
Sometimes enough is enough. You've decided you need a fresh start with your web game. I built my business on being helpful when a website relationship had worn out it's usefulness. So, before you make a move to change your service provider, take your digital inventory and make sure your cache is in your control.
1) Domain Names/DNS – Do you have administrative access to the account and login for the domain names you think you own? I can't tell you how many businesses have their domains on a Go Daddy account and then have no idea where their hosting is. Your domain registration is the key to your website being live. It is the single fastest way to cripple or redirect a site
2) Hosting Services – Who is hosting your site? If you don't know, you can start by checking your WHOIS record. Network Solutions provides an easy to use WHOIS checker www.networksolutions.com/whois/. You need to know that your personal information may be published as part of the record depending on who set it up for you. We recommend using your business info or a PO Box for your record. This is also a primary place for people to scrape business addresses and emails for communication or SPAMMING purposes. Many hosts offer a Privacy feature for an additional annual or monthly fee.
For identifying your host, look for the Nameservers. These 2 – 4 web addresses often begin as ns1.nameserver.com followed by the host domain. You may have to do a little digging. Go Daddy does not use their root domain for their nameservers.
3) Email – There are the eMail addresses for your business and domain and there are Mail Marketing systems like Mail Chimp, Constant Contact, iContact and Demand Force. These systems will have their own logins and you may need to remove logins or accounts of your agents.
4) Social Services – Facebook, Twitter, Google +, You Tube, Vine, Stumble Upon, Tumblr, Pinterest and that's the short-list. Make sure you have and keep a log with your account information with every account that has been set-up or claimed on your behalf.
5) Google/Bing – Search Engines include their own service for you to submit information about your website. It's typically called Webmaster Tools and this is where current sitemaps.xml need to be submitted to insure that your latest content is indexed. This is the first step in telling the search engine who you want to be. Bing uses a Microsoft account to verify your business listing and to login to its webmaster tools. These days everything Google is managed from one account.
6) Citations / Maps / My Business-g Have you received a phone claiming they're Google and they have to fix your listing? The odds are, unless you recently set-up or ran an Ad Words campaign, then this is an outside firm wanting to sell you their citation clean-up service. While this is a legitimate way for you to build links and be discovered in a variety of applications and mapping services, make sure you are buying from a credible source. You should also check with your web marketing person or SEO, they might already be doing this for you.
7) Analytics-g – Google Analytics is the Free-est and easiest way to keep track of your website performance. Ideally you want your Analytics account tied to your primary business Gmail account. If you don't know what that is, this is the first thing you need to make sure you get control of. If the other guy has it all tied in to his accounts alone, you may have to start from scratch which with analytics can mean years of data lost.
Also, when a new company is taking over your website, it is always great to have a backward view in which you can benchmark their success.
8) Advertising – Ad Words, Facebook, banner ads and more. Your Ad Words account should be controlled and linked to your Analytics account. This is the best way to benchmark those ads performance. Know whether or not your FB business page is tied to your personal FB account. It should be, even if you don't use Facebook. Know what other accounts might be tied to your name and your credit card.
9) SEO / Links – There are two kinds of links that a web developer may employ to achieve your web goals. The first may be links providing images or content to your existing site. This includes embeds for videos, images, and links to other websites. Make sure you know how your site was put together and that you understand what relationships you are severing. If all of a sudden your website has gaps or broken images, check the code and see what the source of the missing image or embed is. Chances are the address or content no longer exists. You can do this by right clicking in the Google Chrome browser and selecting "Inspect Element" or "View Source".
When building  a performing website for Google and Bing, your web guy will engage in a variety of activities to help expand your inbound links from other websites. If these relationships are suddenly severed, or your guest content is pulled, your rankings could be affected immediately.  So, keep tabs on the programs they are engaged in to help your performance.
10) WordPress/CMS – Make certain that you have an administrative level login and that you or someone you are working with knows how to update user accounts and lock out your previous administrator. Unlike a website that is composed of static HTML pages, Content Management Systems are usually dynamic, so you can't just cut and paste your site into a new server. These systems are often PHP driven and database dependent. This means, there is a lot of programming and special exports that need to be conducted to smoothly move your site to another server. Make sure you are working with someone who is an accomplished programmer or has expertise in moving WordPress sites. Otherwise, you may have to rebuild your site from scratch.  Also, ask your previous provider if they have historical backups available to you.
I hope this helps as you are deciding on a new web firm. If you would like a confidential evaluation of your current status, we offer a one-time, no commitment, digital audit for $150 – Sign Up Today >>  
Speaking of back ups, watch for my next article – "Your hack may only be as bad as your last back up" and we'll discuss website security in the age of hackability.
– Stephen Sutherlin, Peregrine Digital Media
This is a general overview and is intended for entertainment/informational purposes. These are simply my opinions and should not be interpreted as an endorsement of any companies mentioned. I do not work for or intend to imply affiliation with any of the aforementioned companies. 
-g = Google
Google Account = Gmail, Google+, My Business, Maps, You Tube, Ad Words, Webmaster Tools (and many more you may not be aware of).
*As with everything I publish about my industry, by the time I hit submit some element presented here may have changed.